Skip to Content
Men's Weight Loss Services in Arizona
Weight gain and obesity are tied with low testosterone levels. Many men suffering from low T levels are also struggling to get their weight under control. Excess weight can also lower your T levels, making this a compiling issue that can be difficult to address on your own. Lifestyle changes can help, but many men may require testosterone replacement to help break the cycle. The LowT Clinic has been helping men throughout Arizona for years with telemedicine testosterone therapy. Low T levels can affect your weight in all types of ways, specifically in how it stores fat. This can lead to a sudden weight gain that can affect your self-esteem and health. Read more about our weight loss program and call us when you're ready to schedule an appointment.
Women's Weight Loss Services in Arizona
We often think of testosterone as the male sex hormone; however, women need testosterone along with estrogen and progesterone for their physical and emotional health. A hormone imbalance can often cause negative side effects such as weight gain as women age. This weight gain can affect your self-esteem and health. The LowT Clinic is proud to be helping women throughout Arizona get back to their youthful selves. Along with dietary counseling and hormone therapy for women, we offer the FDA approved semaglutide injection for long-term weight management in adults. Contact us today to learn more about our weight-loss programs for women.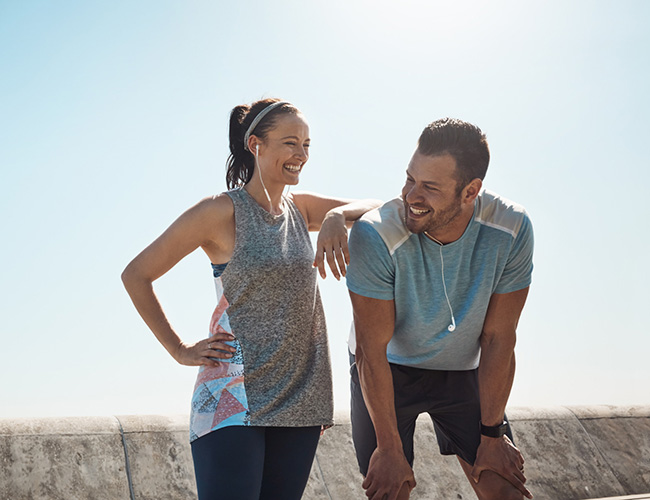 How Can Testosterone Replacement Help Weight Loss?
A long-term study found that testosterone replacement therapy was associated with sustained weight loss. Bringing your T levels into healthy ranges may help you balance your weight gain/loss and live a healthier, happier life. Specifically, men tend to gain weight around their waist with low T levels. Testosterone replacement injections helped decrease BMI and waist circumference significantly more than men who did not receive them.
Enjoy Increased Energy Levels
Another main way testosterone replacement therapy can help you reduce weight is the added bonus of increased energy. Rebalancing correct T levels in males has been shown to increase energy throughout the day. This can help you be more energized and excited to pursue a healthier, active lifestyle. We know how hard it is to work all day and force yourself to hit the gym on the way home instead of head to the fridge. Increasing your energy levels may give you the boost you need to get out and be motivated to exercise and create healthier habits.
Contact Us Today to Make an Appointment